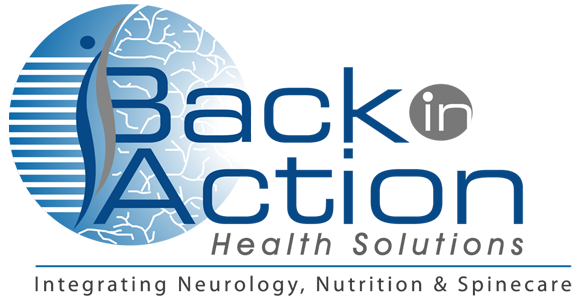 Your Health Is Our
Commitment
Welcome to Back in Action Health Solutions! Providing safe, non-surgical health solutions you can trust. Utilizing traditional chiropractic combined with functional medicine and functional neurological approaches to find the root of your health concern.
If you'd like to revitalize your health naturally and increase your quality of life, we encourage you to schedule your appointment now!
Our chiropractic team uses a "whole person" approach to chiropractic care and wellness. This means that we work with our patients to find their individual wellness needs and craft personalized care plans to help each patient achieve their highest quality of life. We also offer a unique, comprehensive wellness program. Don't just take our word for it though. Read our testimonials to see what our patients have to say.
There is NO OBLIGATION! We would love to see if we can help you before you make a financial commitment to further comprehensive treatment. Book now! Start experiencing the difference in our wellness care.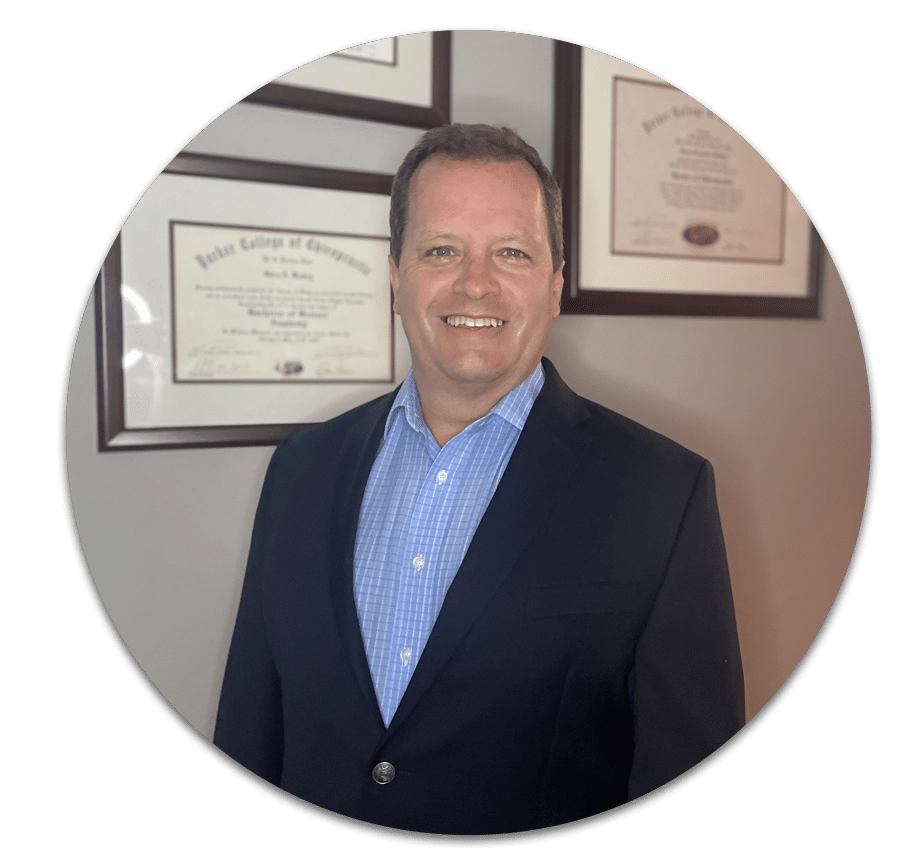 Chiropractor Vienna VA
BACK IN ACTION HEALTH SOLUTIONS
Dr. Blabey has been providing state-of-the-art chronic pain solutions for 24+ years at Back in Action Health Solution. From our experience, most chronic health concerns involve three, distinct segments of health (seldom a one-cause, one-cure): structural, chemical, and electrical. Here at Back in Action Health Solutions, Dr. Blabey focuses on providing non-surgical solutions that...
directly affect and optimize all three pillars of health and well-being to get you back in action!
We specialize in integrative and functional medicine combined with functional neurology in a unique, neuro-metabolic approach to get to the root cause of your health care concerns. We are confident we can help you, give us a call today!
Proudly serving: Tyson's Corner, Vienna, McLean, Falls Church, Fairfax, Great Falls, Reston, Annandale, Arlington, and the surrounding Washington D.C. area. For more information or to schedule an appointment with Dr. Blabey, call (703) 356-6284 today!
Back in Action Health Solutions
The Best Compliment You Can Give Us
Is A Referral To Friends & Family
The Best Compliment You Can Give Us
Is A Referral To Friends & Family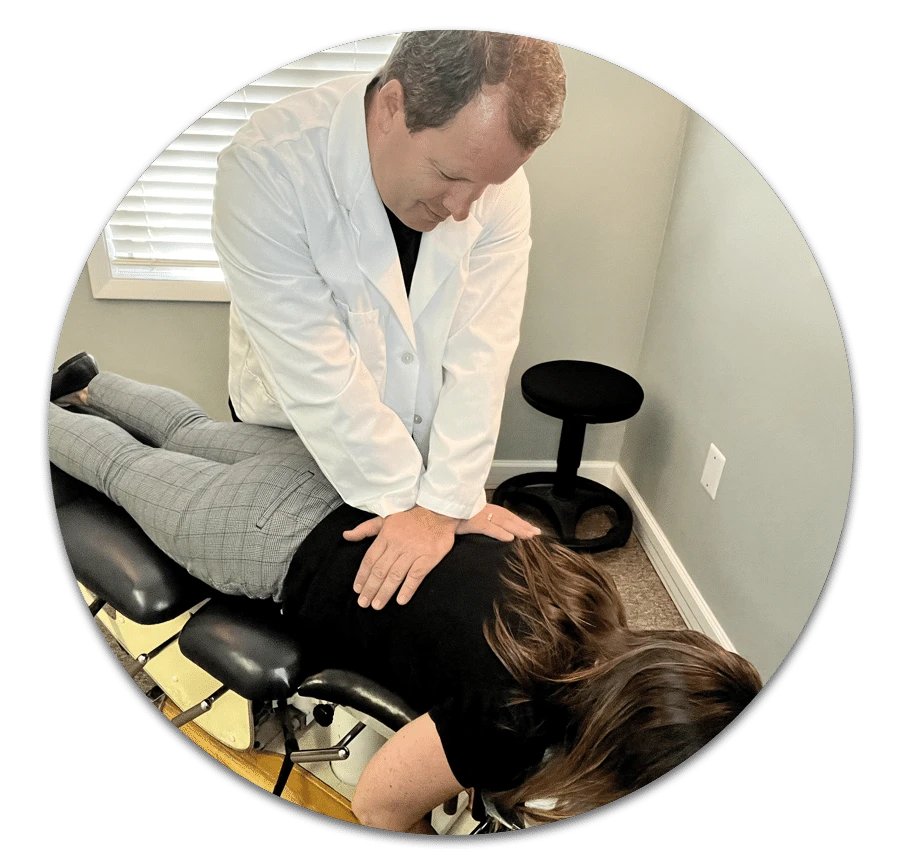 What Makes Us Different?
Dr. Blabey's passion and specialty are in finding and treating the underlying health issues that may be causing the condition rather than simply putting a bandaid on the symptoms. He stresses the importance of the brain-body relationship and the role of rehabilitation in stabilization throughout the treatment period.
He has developed a functional integrative model of care that incorporates chiropractic, neurology, applied kinesiology, functional medicine, exercise rehab and fitness, nutrition, and patient education.
This multidisciplinary approach creates a naturally reinforcing effect that greatly enhances treatment outcomes and allows treatment to be patient-specific instead of disease centered.
Ultimately, not everyone with your condition should be treated the same way. At Back in Action we provide individualized care and attention to each and every patient that we are fortunate to serve to get them out of pain and well, back in action!
Some diagnostic methods and tools we use:
Chiropractic Neurology
Functional Brain-Based Therapy
Functional Nutritional Analysis
Comprehensive Laboratory Analysis (far beyond standard testing)
Corrective Chiropractic Care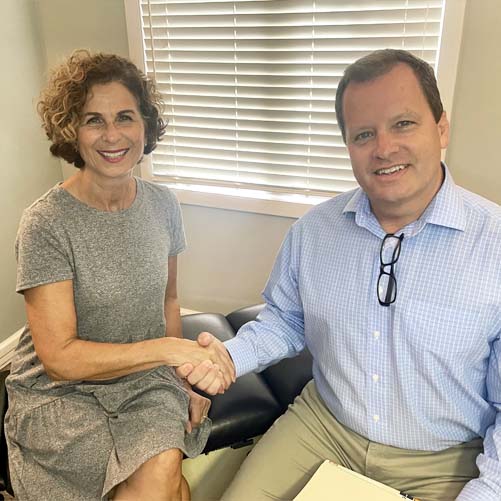 What do our patients have to say?
"I am always impressed with Dr. Blabey's ability to know exactly what is wrong and how to fix it..."
T.Z.
"My daughter and I both see Dr. Blabey and he is fantastic. He does it all and is great with kids. He helped me with a diet plan for nursing a baby with acid reflux, helped me with pain during and after pregnancy, and is now helping my toddler with inserts for her probated ankles."
M.J. | Arlington, VA
"Dr. Gary Blabey is superb. He provides the best, most advanced chiropractic care, of course, but he also has great knowledge and experience in comprehensive wellness, including blood-based nutritional analysis, weight management, sports injury treatment and rehabilitation, and neurological care. In the years I have been seeing him, my overall health has improved exponentially. I recommend him to everyone I know."
Anonymous
"Excellent caring staff, Dr. Blabey is informed, he helped me through pain and recovery. He is the best at what he does."
M.L. | McLean, VA