In and Out of Network Insurance in Our Office:
We are an In-Network preferred provider for most PPO CareFirst BC/BS Insurance patients. Many other major insurance providers, such as UnitedHealthcare and Aetna, have typically proven to provide excellent health insurance benefits on out-of-network benefits.

So don't let being out-of-network stop you from calling us today!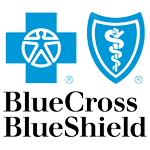 ---
How Medicare Works at Our Office in Vienna, VA?
We are a non-participating provider with Medicare. However, many secondary insurance providers offer excellent benefits for our patients based on medical necessity to supplement their Medicare.
Please call the office to further discuss what healthcare benefits you might have.
---
Affordable In-House Cash Options
Several of our services (see link below) are not covered by insurance but are still affordable with our in-house cash options.
No insurance? No problem. Your health is our priority. We have affordable cash payment options to allow you to still get the health care you need.
OFFICE HOURS
---
Monday
9:00am - 5:00pm

---
Tuesday
7:00am - 4:00pm
---
Wednesday
9:00am - 5:00pm
---
Thursday
7:00am - 4:00pm
---
Friday
Closed
---
Saturday & Sunday
Closed
Back in Action Health Solutions